Colten G.
18 (about to turn 19)
GMT (is a guess, but i live in Arizona)
Boy
United States
Connor White
Demon/human (father was a Mercury Demon but he doesn't know that he's even a half-demon. Also due to him being birthed and not hatched from an egg his powers are far weaker than a true mercury demon but is not limited to only the temperature.)
Powers:Active
Energy Manipulation
He can manipulate existing energy. He has to work with what he has around him and what he can store but he can drain, transfer, move, and shape energy. (i.e. He can put his hand to an electrical outlet and shock someone by touching them. Another being super heating a fork he is holding or covering it in thin ice.
Minor Energy Resistance
He can handle what he can manipulate but is still effected. (i.e. he can stick his hand in a fire without getting burned with focus but if kevin ever gets angry and hits him with a lightning bolt he'll fry.)
Sensing
(can sense people around him and can identify them based on their Energy levels, making him have to be familiar with their energy to be able to identify them. its easier for him to use this with his eyes closed)
Shimmering
(he will only gain this once he learns about being half demon and even then it will take a lot of practice to use properly. Also he would be unaware of this ability and to even start practicing would have to have an event force him to discover this power)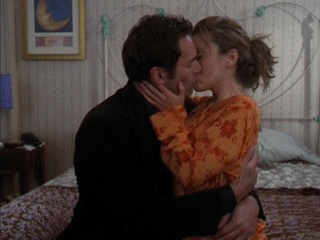 Age:18 
Personality:
Connor is always the first one to make a joke. He's not always trying to be funny but is trying to either change the subject or lighten the mood. He has a nagging sense to protect people he feels are close to him. He would rather be the one in pain then any of his friends. Has a strong belief that things happen and there isn't much you can do about it except try to do better next time or make amends. Can be a little quick to anger and tends lose control sometimes. When he is angry he especially forgets to think before he says anything. Being a bit of a perfectionist he can be pretty hard on himself when he fails at something. Connor is pretty smart (although his grades never really showed it) and quite cunning but tends to focus on an idea and has a hard time changing tactics on the fly. 
Cooper Jessup                        
History:
     Connor got to choose his last name, after showing up at a police station with no parents and no records an officer simply asked what his favorite color. For whatever reason he said white, thus his name Connor White. Not to much is know about him, he had no form of identity and he had no parents to claim him. So he was sent to an Orphanage, then a public school. There he met Meagan, A short red headed girl that loved Baseball. She had this Chicago Cubs cap with all the time, if she wasn't wearing it she had it on her somewhere. The two of them managed to stay friend all the way through middle school up to their Senior year of high school. 
     Connor never seemed to be effected by tempature, if the AC went out at the orphanage he would play and act normal while the other kids were sweating and sluggish. Eventually it grew to the point of effecting the room he was in, only recently he started to slowly learning to localize it. He finally realized that he could manipulate energy, though with minor success of control. An example is him trying to show off and cool a glass of water, unable to control it he super heated the water causing water to evaporate and the glass to melt slightly. He is completely unaware of witches, demons, warlocks, or other magical creatures. He thinks he's more like a comic book super hero.
     Meagan's family was pretty well off, her father owned several different groceries store chains and her mother stayed homed to take care of Meagan's two older sisters and younger brother. Her father gave Connor his first job at 16 and he has since then held that job. All though they never truly adopted him the take pride in saying they helped raise him, they even let him rent out the guest house in the backyard. It seems life was finally going Connor's way, but his past also finally caught up with him. Two nights after his 18th birthday the first warlock came ringing on his doorbell, literally. 
RP sample:
   *DING DONG* "Connor the pizza guy is here!" yelled a young red haired girl. From the next room over she heard a voice shout "Crap! Where's my wallet! Oh wait, never mind I found it". A young man came running down the hall wiggling the leather pouch in the air "It fell under the couch" was all he said as he opened the door. Standing at the door was a pizza delivrey guy, but instead of handing Connor a steaming box the man went to stab him. Connor bearly reacted in time to dodge the knife only getting a small cut on his side. With a yell of pain and surprise he slammed the door shut on the Pizza guy's arm. Responding to the yell Meagan comes in to the hall asking "are you ok"? Quickly Connor spun Meagan around and pushed her down the hall in the direction of the back door. Extremely confused Meagan started asking a hundred questions "What's going on? are you ok? OH MY GOD YOU'RE BLEEDING! Stop pushing me." Connor only paused to tell her about the Pizza guy with the knife and instantly she stopped asking questions. He thought about running for the main house but then remembers the rest of Meagan's family was out on vacation for the first two weeks of summer. Then he thought of his motorcycle and how it could get them out of there quickly.
     Grabbing the keys from the bowl on the counter he quickly dragged Meagan after him out the side door where he kept his motorcycle. She didn't have much power but she was reliable and saved him tons of cash on gas alone. He hadn't quite broken her in just yet after only having had her for the past two weeks, but it didn't matter how fast she went just as long as it got them the hell out of there. Quickly tossing Meagan the spair helmet he jumped on the bike. Riding off he thought they would be safe, but then he heard the Pizza guy
laughing. Connor gambled a quick look over his shoulder, he nearly swirved at the sight. The pizza guy was Flying just over head in the stupid orange jacket flapping in the wind. A cruel and evil voice is echoed in Connors mind "
Your powers will be mine! There is nothing you could do to stop it"
the voice laughed wickedly in his mind. Being distracted Connor didn't see the red light and ran it. (insert known character's name here)'s car nearly missed him, sending Connor and Meagan off the road.
(thought the RP sample would be a good start for my first post, Also i'd just like to NPC Meagan from time to time if that would be ok. she would simply be my human friend throughout my story.)