Phoebe Halliwell
Born:
March 24th 1975.
Family:
Her parents were
Patty Halliwell and Victor Bennet
. At the time of her birth she had two older sisters,
Prue and Piper
, and also a grandparent,
Penny
. Later her mother had a secret relationship with her whitelighter and it ended in the secret birth of her younger sister,
Paige Matthews
. Paige's identity was left unknown until after the death of her mother and the death of Prue. After the battle with Christy, the Elders later restored Prue to life bringing back her oldest sister. It was around this time that the sisters learned of their long lost brother,
Kevin
. He had lived most of his life in Alaska.
---
Powers:
Phoebe's powers developed from the
passive power of Premonition
, with this she demonstrated a number of sub powers. She also gained the powers of an Empath, along with the ability to Levitate. Her powers were taken away from her when she abused them; however the power of premonition was later restored.
Within the RPG the powers of Empathy and Levitation will return when the admins' decide it is appropriate.
Premonition:
Premonition is the power to see and experience events from the past, present, and future. This power is said to be highly desirable, since it often helps a witch evade dangerous situations
Sub powers of Premonition:


Intuition: The ability to sense when something is about to happen, before it does. This allows her to sense and predict attacks.

Astral Premonition: The ability to receive visions of the future while simultaneously astral projecting into said future.

Sharing Visions: The ability to share visions with other psychics by holding hands, palm to palm.

Psychic Echos: The ability to create a psychic link with other psychics.
---
Levitation:
Levitation: The ability to propel oneself up into the air and hover. She can also extend her levitation power to levitate other people and objects when in physical contact with them.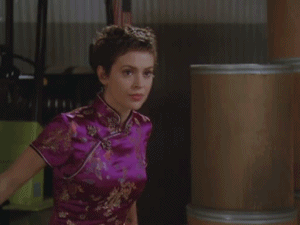 Sub-power Of Levitation


Agility: The ability that provides the possessor with inhuman reflexes and speed

---
Empathy:
The ability to feel, sense and understand other people's feelings and emotions.
Sub-powers Of Empathy


Pathokinesis: The ability to channel and manipulate the emotions of another individual to overload minds.

Power Channeling: The ability to channel and redirect other people's power back at them. With it, Phoebe can access Deviation, which she often uses to deviate attacks back at enemies.

Power Replication: The ability to channel and replicate the powers of other magical beings within close proximity.
---
Other Powers:


The Power of Three: The collective power of Phoebe and her sisters and brother which enhances their powers.

High Resistance: This ability is active when Phoebe is in unity with her sisters and brother. It is also active while channeling the powers of another magical being.

Remote Beaming: The ability to teleport her husband Coop to her just by focusing on him.
---
History:
Phoebe is the daughter of Patty and Victor. During her mother's pregnancy, Phoebe's powers of premonition were active and shared with Patty. During Prue's, Piper's and Phoebe's childhood their
powers were binded
by their grandma, Penny. She did this because a warlock named Nicholas demanded that he would have their powers. The sisters would have no recollection of their powers as they developed into adults. Their
mother died young
and Penny didn't tell the sisters about their powers before she died. After her Grams had died, Phoebe moved back from New York into the manor with her two older sisters. She found the book of shadows in the attic, in the book she read out a spell called
Dominus Trinus:
Hear now the words of the witches
The secrets we hid in the night
The oldest of Gods are invoked here
The great work of magic is sought
In this night and in this hour
We call upon the Ancient Power
Bring your powers to we sisters three!
We want the power
Give us the power
After she read this spell, the three sisters'
powers were reawakened
. Her sisters' didn't respond to the magic in the same way that Phoebe did. She embraced it as much as she could and studied the
book of shadows
. This new commitment strengthened her bond with Prue, a relationship which was previously turbulent. The first premonition since her powers were reawakened was of two people being ran over by a car; using this knowledge she prevented it and saved their lives. From that moment on she saved a number of innocents by using her powers of premonition over the course of her life as a charmed one.
As her knowledge of magic and witchcraft developed, so did her maturity. She decided she would go back to college and get a
B.A in Psychology
. It was difficult for her to manage her studies and her duties as a charmed one but she eventually graduated; however the call of the charmed ones took priority and her degree wasn't used for two years. While she was at college she met the Demon
Belthazor
, under the guise Cole Turner. Cole was
half Demon half Human
and was sent by the triad to kill the charmed ones. Phoebe and Cole fell in
love
but she was devastated when she discovered his real identity. In the end she helped Cole fake his death so he could escape the charmed ones and threats from the underworld. She lied to her sisters; telling them she had vanquished him.
Later he returned back to San Francisco, although Phoebe was dismissive of his advances at first, he won her over when he said he would bind his powers for her. Shortly after this 2001, the sisters faced one of their toughest threats in the charmed careers;
Shax
. The fight resulted in
Prue's untimely death
; however it led to the discovery of their youngest sister;
Paige.
The power of three was then reconstituted. It took a while, but eventually they warmed to their new sister and she moved into the manor.
After their battle with the source and the Hallow, Cole was reconstituted as the source of all evil. During this time he plotted with the Seer to have a dark wedding with Phoebe. This led to Phoebe's pregnancy. As a result of the pregnancy and her marriage to Cole, Phoebe became the
queen of the underworld
. She developed the high level demon powers of fire throwing and flaming. During this time, Phoebe became alienated from her sisters as her allegiance slowly developed to the underworld. Later she realised the error of her ways and
vanquished Cole
, with her sisters help. The seer magically transferred the pregnancy from Phoebe to herself, the power of which appeared to destroy them both. It was later discovered that the
child lived
and is now known as Cole Jr.
In 2003 shortly after Phoebe, Piper and Paige had became God's to save the world, Leo had gone missing and Piper was struggling to cope with raising her child on her own. It was then that, Phoebe was made an
Empath
. At first she struggled to cope with her new power, but over time she learned to control it effectively. She later moved to
Hong Kong
with her new partner, Jason; however after telling him she was a witch he couldn't continue a relationship with her.
After her visions of utopia and the events with the avatars, Phoebe became distressed that the future she saw with her child was never going to happen. This led her to
misuse her powers
; as a result of this all of them were taken from her, her power of premonition was later earned back. She then moved out of the manor into a condo. During this time she met a
cupid named Coop
. He told her he had been sent by the elders to restore her faith in love. Over time they fell in
love
, and discovered that the elders sent him in the hopes a relationship would develop. After the battle with the ultimate power they were
married by the Angel of Destiny
.
After this
Prue was returned to the living
; it was a difficult moment in Phoebe's life because she had already dealt with her death. Eventually she warmed to her sister again. Not long after that they discovered they had a l
ong lost brother; Kevin
. Again it took time to accept a new family member, but she can't imagine her life without him.
---
Personality:
Phoebe has demonstrated that she is both
rebellious and courageous
. She was rarely afraid during confrontations with Demons and developed martial arts skills to fight them, also reflecting her
determination
. She has shown that she is an
intelligent and sympathetic
person by getting her degree in Psychology and through her advice column. She is very
creative
which has been shown through the number of power of three spells she created.
---
Played by: Travis
Timezone: GMT
RP Sample: See Travis, Ross, Kyle - can make one for Phoebe if wanted.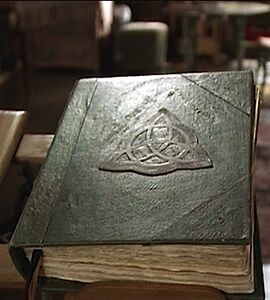 The powers were copied from here and the history was based on the information presented there.